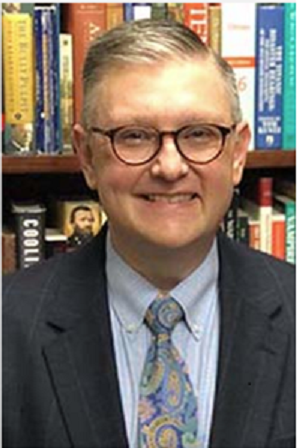 On behalf of the faculty and staff of Dyersburg State Community College, it is my honor to welcome you to our college.  For over fifty years, DSCC has been the college of choice for residents of the Dyersburg area who wish to pursue both rewarding and fulfilling careers through workforce-ready certificate and degree programs, who seek upskill training, or who desire exceptional preparation for university transfer with a personal touch.  Regardless of your objective, we are committed to student success and dedicated to helping students accomplish their goals.   
DSCC serves seven counties in Northwestern Tennessee and offers coursework and programs at its original campus in Dyersburg, a beautiful setting recently recognized as a level I arboretum with an outdoor classroom and more than 40 tree species, as well as the Jimmy Naifeh Center in Covington and the Gibson County Center in Trenton.  In addition to an affordable, high-quality education, DSCC offers extracurricular and co-curricular activities through cultural events and student organizations and successful athletic programs in baseball, softball, women's and men's basketball, and women's soccer.
Dyersburg State Community College is an institution focused on student success, from application to graduation, and we would love the opportunity to help you achieve your dreams.  We welcome you to our college and wish you much success!
Dr. Scott Cook, President